If someone has died, please call our 24 hour telephone number.

An experienced member of our locally based funeral staff will be able to assist you. We realise that this is a difficult time for you so the person that you speak to will guide you through the next steps
For many, this may be their first contact with Scollen & Wright but from now, we will take care of all aspects of the funeral providing help and guidance to relieve some of the burden from you and your family.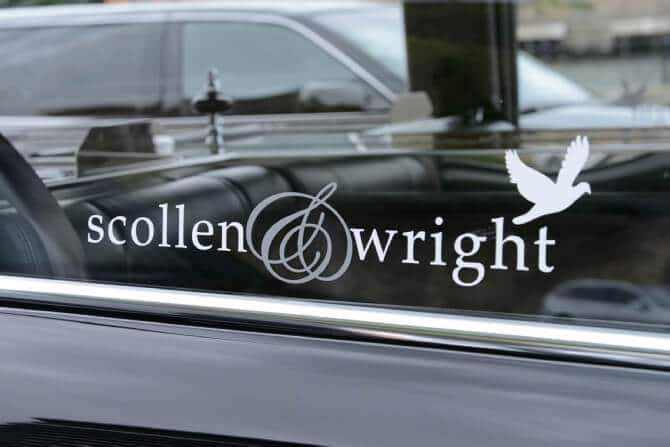 You will be assigned a funeral director who will guide you through the arrangements, allowing you to choose the funeral that suits your requirements and satisfies the wishes of your loved one.
The arrangement may take place in your home of in one of our modern and comfortable funeral homes.
What do I need to do?
You will need to contact your local registrars office to register the death within 5 days unless the coroner is investigating the circumstances of the death.
An appointment will need to be made for you to attend the registrars office.
The Funeral Arrangements
A funeral is individual to you and your family and takes into account the wishes of your loved one.
There are a number of decisions to make. Our funeral director will guide you through each of these. Examples of these decisions may be:
Burial or cremation
Style of coffin
Religious or humanist service
Choice of hymns or music
Number of limousines
Obituary in local press
Floral tributes and donations
These are some of the main choices that you have when arranging a funeral. Our funeral director will provide you with friendly guidance to help you arrange the funeral that your loved one deserves.
Paying For The Funeral
One of the most significant concerns may be the cost of the funeral and how it can be paid for. Scollen and Wright are a member of the National Society of Allied and Independent Funeral Directors (SAIF). We are required to strictly adhere to their code of practice and as such, we have an obligation to provide you with a funeral that you are able to pay for.
During the arrangement, your funeral director will provide you with an estimate of the funeral costs so that you are aware of all charges before agreeing to them.
Our funeral director is also able to advise as to sources of financial help that you may be eligible for depending upon your individual circumstances.